Attention Rotator​ Cuff​ Sufferers! Free Rotator​ Cuff​ Workshop
"New​ Rotator​ Cuff​ Workshop​ Reveals​ How​ to​ Get​ Back​ to​ Normal​ Without​ Medications, Injections​ and​ Surgery..."
Saturday, Sep 29th
10:00 AM
3805 South Calhoun Fort Wayne, IN 46807
Enter Your Info Below To Register For The Workshop

We value your privacy and would never spam you
Go​ to​ the​ Rotator​ Cuff​ ​ Workshop​ and​ Learn:
1

The​ Single​ Worst​ Position​ to​ Sleep​ ​ in​ That​ Causes​ BIG​ Problems​ in​ the​ Shoulder​ and Rotator​ Cuff...

2

The​ #1​ Biggest​ Mistake​ People​ Suffering​ with​ Shoulder​ Pain​ Make​ Which​ Surprisingly Can​ Lead​ to Rotator​ Cuff​ ​ Surgery...

3

The​ Common​ Causes​ of​ Rotator​ Cuff​ Problems...

4

The​ Top​ 3 Exercises​ for​ the​ Rotator​ Cuff...
Who​ is​ the​ Workshop​ For?
The​ Rotator​ Cuff​ Workshop​ is​ for​ people​ suffering​ with​ shoulder​ pain​ who​ are​ looking​ to​ feel normal​ again​ and​ heal​ naturally​ without​ medications,​ injections​ and​ surgery.
Do​ you​ have​ shoulder​ ​pain​ when​ you:
1

2

3

Reach​ behind​ your​ back?

4

5

Reach​ into​ the​ back​ seat?

6

Do​ work​ around​ the​ house​ or​ yard?

7
Enter Your Info Below To Register For The Workshop

We value your privacy and would never spam you
If​ you​ do​ AND​ you're​ looking​ for​ Natural,​ Non-Invasive​ Treatment,​ then​ Save​ Your​ Spot​ for​ the Rotator​ Cuff​ Workshop​ by​ filling​ in​ your​ name​ and​ information.

***Because​ ​of​ space​ limitations,​ the​ Rotator​ Cuff​ Workshop​ is​ limited​ to​ the​ first​ 20 Registrants...
What Do Others Have To Say About The Rotator Cuff Workshop?
"For a young person like myself at age 62 years young two dislocated shoulders it was a challenge. The therapist Nathan and the staff at Steppin Up makes sure that your schedule is suitable for your convenience and for maximum results. Both my shoulders are doing much better. Although I still need more home therapy, I feel Steppin Up provided me the best tools, techniques and instructions for the best results."
Robert B.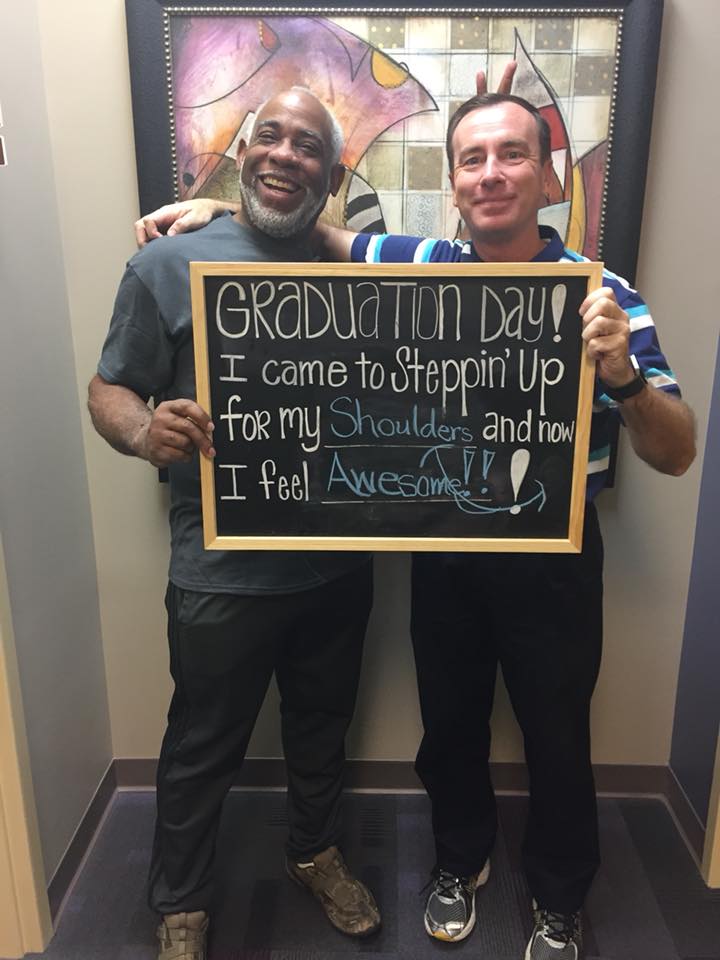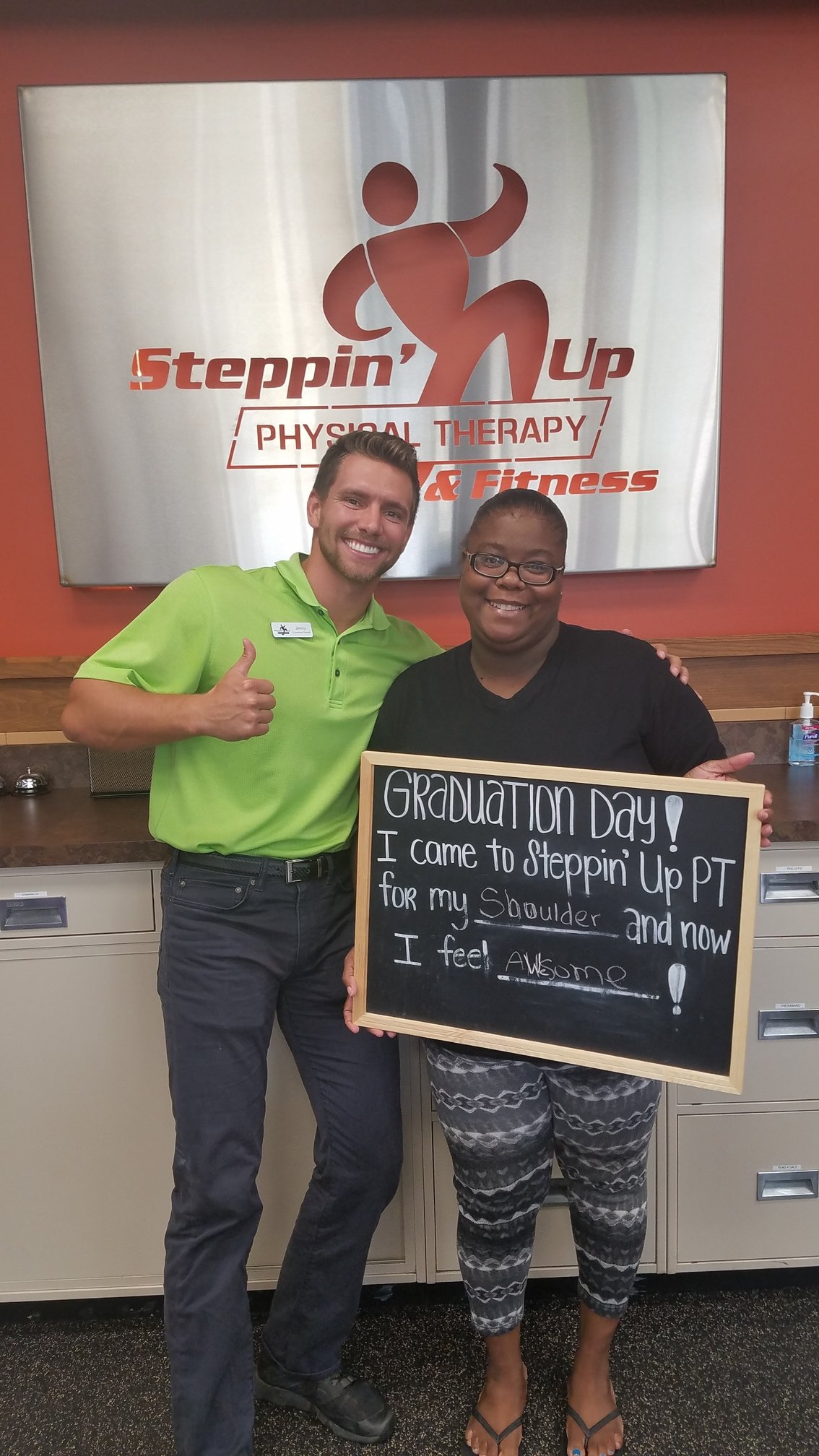 I came for Occupational Therapy at Steppin' Up. I was in a car accident and had a lot of shoulder pain. I was not able to take care of my pets, walk my dog, or tend to my kids. Now that I came to Steppin' Up Jimmy helped me do a lot and I want to thank Steppin' Up.
Janine K.
Steppin Up PT was the perfect choice for my therapy. All of the staff at the Southwest office was courteous, professional and actually cared about me and my progress. I too have been to other very good PT offices, but this is a significant cut above. Dr. Tayler Stone was amazing. She found the exact modality that I needed to accelerate my recovery. From a bedside manner perspective, she was so positive and encouraging. Her genuine empathy and guidance was just what I needed to help me recover and avoid surgery. I can't say enough good things. Give them a call, you will not be disappointed. The front desk assistants are wonderful too!
Tom A.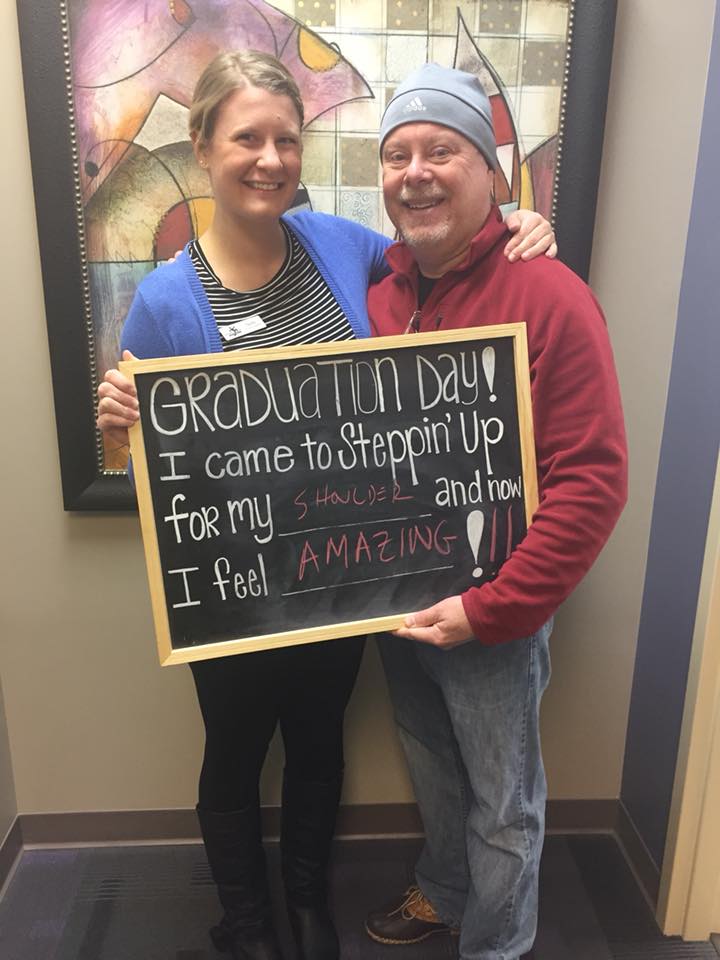 We have limited spots available and space will fill up fast, so register now to avoid missing out.